Firstly, I made a unique picture/header/thingy for Musing Mondays! Feel free to use it if you do this meme as well. I didn't draw the picture, for the record. I just love it.
So, another meme we do on this account is Wishlist Wednesday, which is run by my co-owner Stella. But what I I want to show the books I want to read as well? I collected 5 books I'd like to try this July, and made a post about it. It's something I do on a different website, and I can't wait to move it here as well!
And now, onto the list!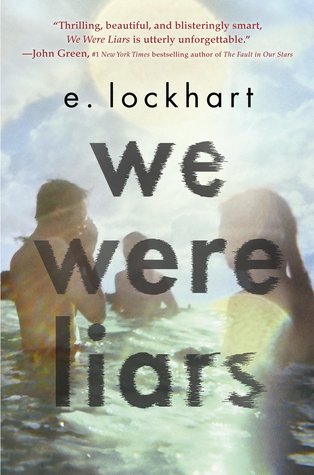 1. We Were Liars
by E. Lockhart
Description (via goodsreads): A beautiful and distinguished family.
A private island.
A brilliant, damaged girl; a passionate, political boy.
A group of four friends—the Liars—whose friendship turns destructive.
A revolution. An accident. A secret.
Lies upon lies.
True love.
The truth.
We Were Liars is a modern, sophisticated suspense novel from National Book Award finalist and Printz Award honoree E. Lockhart.
Read it.
And if anyone asks you how it ends, just LIE.
Why I Want to Read It: This book has been a big deal to many people across the web. Plus. my aunt is getting it for my birthday this month (don't tell her I know that).
2. Animal Farm
by George Orwell
Description (via goodsreads): As ferociously fresh as it was more than a half century ago, this remarkable allegory of a downtrodden society of overworked, mistreated animals and their quest to create a paradise of progress, justice, and equality is one of the most scathing satires ever published. As readers witness the rise and bloody fall of the revolutionary animals, they begin to recognize the seeds of totalitarianism in the most idealistic organization and in the most charismatic leaders, the souls of the cruelest oppressors.
Why I Want to Read It: I just finished reading
"1984"
by George Orwell, and I loved his writing. "Animal Farm" is one of his other most famous novels, so I'd like to give it a try as well.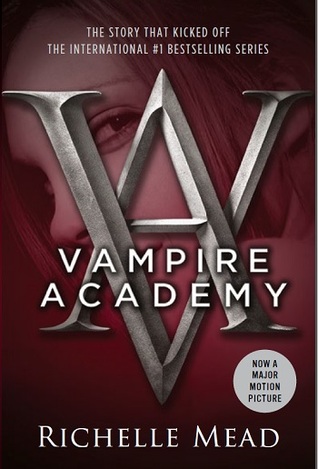 3. Vampire Academy
by Richelle Mead
Description (via goodsreads): St. Vladimir's Academy isn't just any boarding school—it's a hidden place where vampires are educated in the ways of magic and half-human teens train to protect them. Rose Hathaway is a Dhampir, a bodyguard for her best friend Lissa, a Moroi Vampire Princess. They've been on the run, but now they're being dragged back to St. Vladimir's—the very place where they're most in danger. . . .
Rose and Lissa become enmeshed in forbidden romance, the Academy's ruthless social scene, and unspeakable nighttime rituals. But they must be careful lest the Strigoi—the world's fiercest and most dangerous vampires—make Lissa one of them forever.
Why I Want to Read It: This book is one I'm supposed to read for a book club I'm in on goodreads.com. Although I never manage to read all the books they tell me to, I want to read this one since I've heard high praise for it.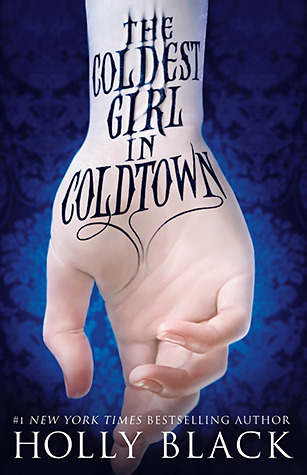 4. The Coldest Girl in Coldtown
by Holly Black
Description (via goodsreads): Tana lives in a world where walled cities called Coldtowns exist. In them, quarantined monsters and humans mingle in a decadently bloody mix of predator and prey. The only problem is, once you pass through Coldtown's gates, you can never leave.
One morning, after a perfectly ordinary party, Tana wakes up surrounded by corpses. The only other survivors of this massacre are her exasperatingly endearing ex-boyfriend, infected and on the edge, and a mysterious boy burdened with a terrible secret. Shaken and determined, Tana enters a race against the clock to save the three of them the only way she knows how: by going straight to the wicked, opulent heart of Coldtown itself.
The Coldest Girl in Coldtown is a wholly original story of rage and revenge, of guilt and horror, and of love and loathing from bestselling and acclaimed author Holly Black.
Why I Want to Read It: It sounds awesome. I've already read the first few chapters, and I can't wait for more.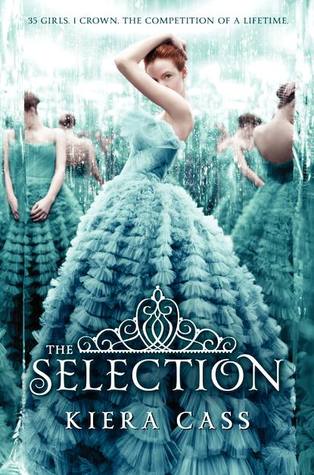 5. The Selection
by Kiera Cass
Description (via goodsreads): For thirty-five girls, the Selection is the chance of a lifetime. The opportunity to escape the life laid out for them since birth. To be swept up in a world of glittering gowns and priceless jewels. To live in a palace and compete for the heart of gorgeous Prince Maxon.
But for America Singer, being Selected is a nightmare. It means turning her back on her secret love with Aspen, who is a caste below her. Leaving her home to enter a fierce competition for a crown she doesn't want. Living in a palace that is constantly threatened by violent rebel attacks.
Then America meets Prince Maxon. Gradually, she starts to question all the plans she's made for herself—and realizes that the life she's always dreamed of may not compare to a future she never imagined.
Why I Want to Read It: It's become a pretty popular trilogy, and I'm just interested in it.
Thanks for Reading!
-Claire