So we've decided to take part of the trend "Top Ten Tuesdays." This week's theme was classics, however you wanted to spin that!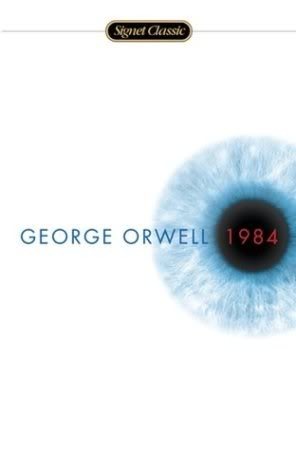 Stella and I (Claire) are going to tell you our top ten classics that we want to read, and since there's two of us we're doing 5 each in no real order starting with me!
1. "1984" by George Orwell
Big Brother's watching you darling! It's a dystopian classic that's made a mark on every reader who's picked it up, whether good or bad. What makes it so creepy is it was written 40 years before the year it's written in took place, and it's the author of "Animal Farm's" creepy prediction of what's to come. Since I recently picked up "Fahrenheit 451" by Ray Bradbury, which has a similar classic dystopian tone, I'm expecting to enjoy "1984" just as much.
2. "To Kill A Mockingbird" by Harper Lee
I feel like an outcast in around many of my closest book-loving friends for not reading this book. "It's a classic," they yell, completely appalled by me never picking it up. When you check
goodreads.com
, the second line of the summary literally says it's "a classic." No putting it softly. They call it a "masterpiece of American literature." How could I turn down that?
3. "The Catcher in the Rye" by J.D. Salinger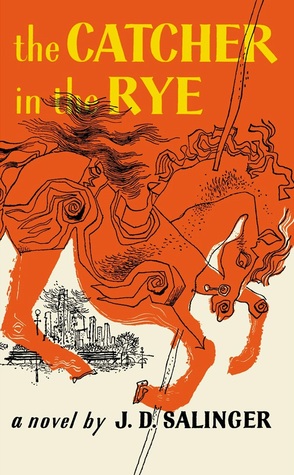 In the past year many of my close friends have raved about this book. I can't remember specifics, since it became a fairly regular procedure I mostly blocked out, but it did leave an imprint. If nothing else, I want to see what they were so excited about. On every website I've looked at there have been mixed reviews, some said it was genius, other said it was a waste of paper, so there's no way to tell who's right unless I go out and pick up a copy myself.
4. "And Then There Were None" by Agatha Christie
A perfect example of a classic mystery novel. Anything by the famous Christie is bound to be a gem. I won't have too much of a struggle finding time to read this, as it's the only book assigned for summer reading by my English class, but it made the list none-the-less. A thrilling tale of murder and betrayal based of the morbid poem "Ten Little Indians." My mother was a major fan of Agatha Christie's works when she was younger, and keeps telling me I'll love it. My more proactive classmates who have already read it tell me the same.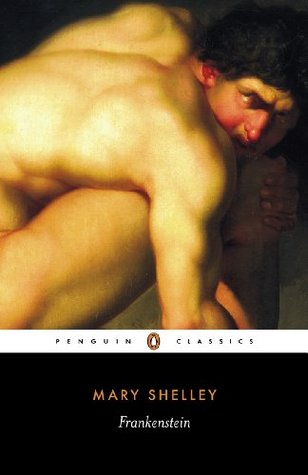 5. "Frankenstein" by Mary Shelley
This book carries with it a fair but of guilt. I've been "reading it" for about 6 months now. When I was in a play a few months ago I picked it up when I got to a particularly boring afternoon. It's pretty interesting, but the choppy reading patterns along with the daunting vocabulary led to the ultimate abandonment of the book. I'm half certain it's sitting in my backpack as I type this. I do want to honestly finish it, but there are so many other books, and in the back of my mind I tie it to being bored during reversals. I'll try and get through the second half by the end of the summer.
Now, Stella's half!
Now you may have read my recent review for one of Claire's top classics, "
And Then There Were None
". If so, you would know that I am a huge Agatha Christie fan! I savored every bit of her book and I can't wait to read more of her work! My mom suggested "Death on the Nile" and told me this was her favorite book by Christie. Although the title seems very straightforward, I am excited to delve into yet another mystery novel by the Queen herself.
7. "Pride and Prejudice" by Jane Austen
Whether you are a reader, or a classic movie watcher, or just any ordinary person, you should know this book. Jane Austen is one of the most brilliant writers and that is why she is up on my list twice. I personally love the story behind this book. I have watched many adaptations, including
The Lizzie Bennet Diaries
, a web-series created on YouTube. This book is known for it's wit and outstanding legacy. Plus, I've been told that Elizabeth Bennet is my literary twin and I am apparently apart of the Bennet family tree! (Buzzfeed's words, not mine!)
8. "Emma" by Jane Austen
Now this book is right up at the top of my list! Emma happens to be the novel in which one of my favorite movies,
Clueless
, is based off of. Ever since I watched the movie and fell completely in love with it, I cannot wait to get my hands on a copy of this book! It's praised for it's hilarity and, well, cluelessness of it's main character. Another Jane Austen legend!
9. "The Great Gatsby" by F. Scott Fitzgerald
Like Claire with "Frankenstein", I also have quite a bit of guilt with this book. I began this book last year, before the movie came out. I had every intention of finishing it, but sadly, it was read to page fourteen, then packed away! Hello Leonardo DiCaprio! Goodbye original text. That's not to say that I didn't enjoy the fourteen pages that I read, which I did, I just didn't have the attention span to get the book started. Hopefully I can change that because I loved the original movie and the remake and I can't wait to see the colorful and scandalous world of the 1920's come to life in my imagination!
Not much to say about my last pick. This is a classic. It seems very intriguing. The movie
Easy A
may or may not have been part of my decision to put this on my list... I don't know? :)
But in all seriousness, this book seems to have a very rebellious and detrimental outlook, as they are following a women who is an adulteress. Hence the big
A!
Ha, a little humor there, I guess... :/
But a very exciting book that includes a little bit of everything, romance, mystery, petty high school girl actions! It's perfect!