You guys won't know this, but last year I used to make these TBRs monthly on a different website. Lately I've been in a massive reading slump, so I'm hoping making these lists might encourage me to read more!
I'm also trying to upload more content onto this blog, and this seems like an easy way.
So, in no real order, here are the 5 books I want to try and read during this month!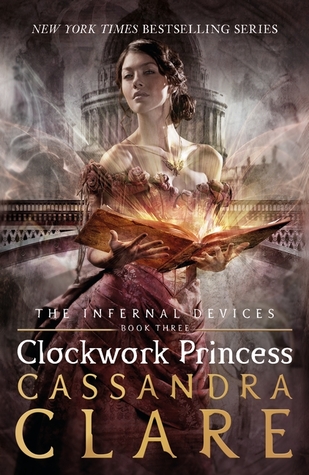 1. Weightless
By Sarah Bannan
Synopsis (via goodreads): When 15-year-old Carolyn moves from New Jersey to Alabama with her mother, she rattles the status quo of the junior class at Adams High School. A good student and natural athlete, she's immediately welcomed by the school's cliques. She's even nominated to the homecoming court and begins dating a senior, Shane, whose on again/off again girlfriend Brooke becomes Carolyn's bitter romantic rival. When a video of Carolyn and Shane making out is sent to everyone, Carolyn goes from golden girl to slut, as Brooke and her best friend Gemma try to restore their popularity. Gossip and bullying hound Carolyn, who becomes increasingly private and isolated. When Shane and Brooke—now back together—confront Carolyn in the student parking lot, injuring her, it's the last attack she can take.
Why I Want to Read It: The publisher gave me this ebook to review after I requested it through Netgalley, so this is near the top of my TBR. Plus, it just sounds really interesting.
2. Dr. Bird's Advice for Sad Poets
By Evan Roskos
Synopsis (via goodreads): Sixteen-year-old James Whitman has been yawping (à la Whitman) at his abusive father ever since he kicked his beloved older sister, Jorie, out of the house. James's painful struggle with anxiety and depression—along with his ongoing quest to understand what led to his self-destructive sister's exile—make for a heart-rending read, but his wild, exuberant Whitmanization of the world and keen sense of humor keep this emotionally charged debut novel buoyant.
Why I Want to Read It: This is the book I'm currently reading, and I'm about a quarter of he way through. Ideally, I'll be done with in within the next few days!
3. Clockwork Princess
By Cassandra Clare
Synopsis: Since this is the 3rd book in the series, I'm not including a synopsis because of SPOILERS!
Why I Want to Read It: I own this book and I loved the first two books in the series, but I just haven't gotten around to really getting into this yet.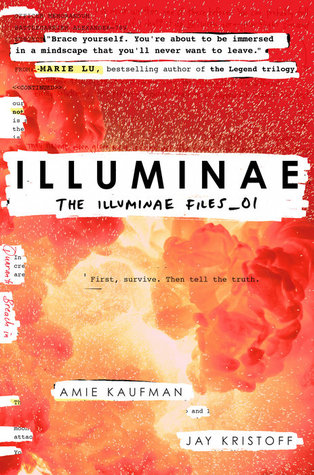 4. Illuminae
By Jenny Adams Perinovic
Description (via goodreads): This morning, Kady thought breaking up with Ezra was the hardest thing she'd have to do.
This afternoon, her planet was invaded.
The year is 2575, and two rival megacorporations are at war over a planet that's little more than an ice-covered speck at the edge of the universe. Too bad nobody thought to warn the people living on it. With enemy fire raining down on them, Kady and Ezra—who are barely even talking to each other—are forced to fight their way onto an evacuating fleet, with an enemy warship in hot pursuit.
But their problems are just getting started. A deadly plague has broken out and is mutating, with terrifying results; the fleet's AI, which should be protecting them, may actually be their enemy; and nobody in charge will say what's really going on. As Kady hacks into a tangled web of data to find the truth, it's clear only one person can help her bring it all to light: the ex-boyfriend she swore she'd never speak to again.
Why I Want to Read It: I have heard nothing but good things about this book, and it has such a unique storytelling style (If you don't know, it's written like a collection of emails and interviews). On top of the fact I also got an ecopy through Netgalley, I want to get this book in my hands as soon as possible.
5. Fragile Bones: Harrison and Anna
By Lorna Schultz Nicholson
Description (via goodreads): Meet Harrison and Anna.
One is a fifteen-year-old boy with an uncanny ability to recite every bone in the skeletal system whenever he gets anxious ― and that happens a lot. The meaning of "appropriate behaviour" mystifies him: he doesn't understand most people and they certainly don't understand him.
The other is a graduating senior with the world at her feet. Joining the Best Buddies club at her school and pairing up with a boy with high-functioning autism is the perfect addition to her med school applications. Plus, the president of the club is a rather attractive, if mysterious, added attraction.
Told in the alternating voices of Harrison and Anna, Fragile Bones is the story of two teens whose lives intertwine in unexpected ways.
Why I Want to Read It: Yet another book I got on Netgalley! It's been on my kindle forever, and I just need to get to it.
What are you planning to read during this month? Have any recommendations for me based on this list?
-Claire