This tag is for all the books on my TBR that have been sitting there unread for a specific reason. All the books on this list are books that I own physical copies of.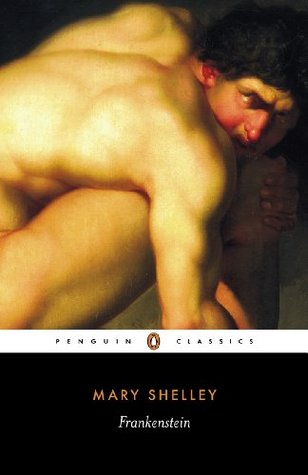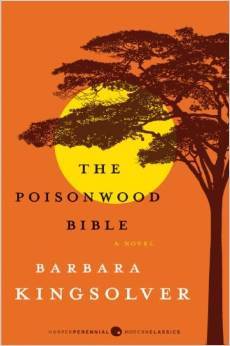 1. What book have you been unable to finish?
Try as I might, I can't finish
Frankenstein
by Mary Shelley. I have gotten over halfway through the book twice, and I keep staring at it on my shelf. My rationalizing is that I'm just too young to fully appreciate the book, but it may just be that I'm not interested in finishing it. One of these days I will do it though, I swear!
2. What book have you not read because you haven't had the time?
My copy of
The Poisonwood Bible
by Barbara Kingsolver has such tiny text and so many pages, and it just looks so long. It's so far down my TBR list that it'll probably take me a very long time to get around to it, so don't go looking for any of my reviews on this anytime soon.
3. What book have you yet to read because it's a sequel?
The Song of the Quarkbeast by Jasper Fforde is actually very high on my TBR list. I read and reread the first book in the series, The Last Dragonslayer, so many times, and I recently reread it again to prep for this book. It's three years old, yet I just never realized a sequel ever came out for the first book, so this is a new addition to my library.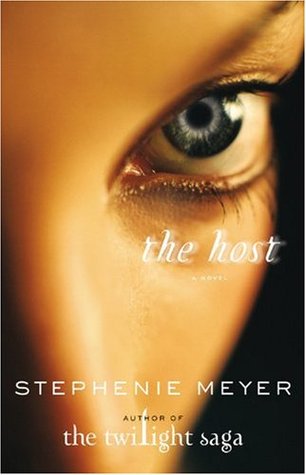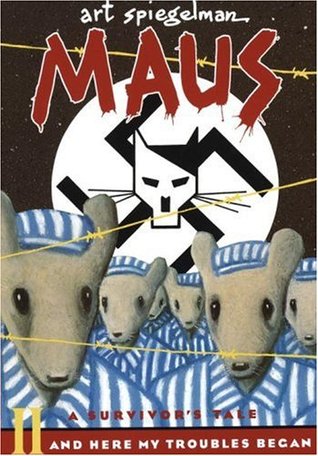 4. What book have you yet to read because it's brand new?
It's a little weird to call Aldous Huxley's
Brave New World
new since it was published in 1932, but it's new to my collection. The copy I have used to be my father's, but since he just keeps a lot of his books in boxes in the attic I sometimes take one or two to put on my shelf. I'm excited to get to this one, probably next summer.
5. What book have you yet to read because you read a book by the same author and didn't enjoy it?
I'm not a big
Twilight
fan, but I've had
The Host
by Stephenie Meyers for a while now. I bought it shortly after watching and making fun of the movie with one of my friends, and since it was on sale and I had seen some good reviews for it, I decided to give it a chance. The thing is, it's so big that it would be a real commitment to read, and I'm not sure I actually want to make that commitment.
6. What book have you yet to read because you're just not in the mood for it?
Maus II : And Here My Troubles Began
by Art Spiegelman has been at the front of my TBR shelf since I finished the first graphic novel in the series, but it just hasn't been the right time to read it. I'm waiting for a day that I can just read it all in one go (since it's not long) and really take in the second half of the story, but I just haven't felt like it yet. Hopefully I won't forget the events from the first one by the time I finally get around to reading the second.
7. What book have you yet to read because it's humongous?
My actual biggest book on my TBR is
The Host,
but we already used that one, so I'll go with
The Boleyn Inheritance
by Philippa Gregory which is 518 pages to
The Host
's 620. Either way, both are going to take up a lot of my time, and
The Boleyn Inheritance
is the 4th book in the series (although everyone, including the person who gave this to me as a gift, swear it makes no difference what order the books are read in).
8. What book have you yet to read because because it was a cover buy that turned out to have poor reviews?
Although this isn't a perfect match to the prompt, I won
Volition
by Lily Paradis in a giveaway, and I was very excited. It looked pretty and interesting, but then I heard all these reviews that claimed it plagiarized a different book. Still, I own it, so I'll probably get around to it eventually.
9. What is the most intimidating book in your TBR pile?
Another large and daunting read I have to get around to is my 448 page copy of
Emma
by Jane Austen. The mix of it being so big and just seeming like an old-timey classic (when I generally prefer modern young adult) have kept me away so far. Still, Jane Austen is so adored that I know these drawbacks are just in my head. I'll get around to it once I've fully realized how foolish I've been pushing it away when it's already on my shelf.
-Claire