We haven't done any of our weekly events in so long (I'm so sorry), but I hope this will make up for it a little.
THE ONE BY KIERA CASS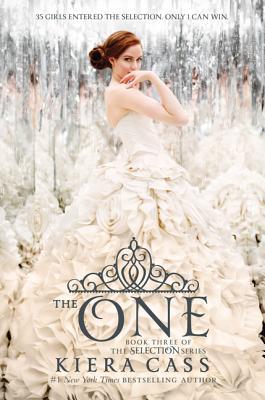 This series, the selection, is sort of a guilty pleasure series for me. It's pretty much this weird dystopian version of the Bachelor crammed into a YA book series, and although it's pretty clear how the series is going to pan out, it's just great to read in any case. It is such a girly book series that just makes me want to squeal at every plot twist. America (the main character) is not exactly the best dystopian heroine, but you don't exactly want the Bachelor for the feminism, now do you. Never-teh -less, America's got her own spunk, and I really am rooting for her to win the competition and the prince's heart.
There is a love triangle that just makes me want to STAB SOMETHING!!!!!! IF SHE DOESN'T PICK THE BOY I SUPPORT I WILL GET SO MAD!!
Anyway, I hope "The One" will properly continue the series, and I've been meaning to pick it up for a while. I need to unlock my inner giddy preteen girl with some lovely dystopian YA romance.
Until next Wednesday!
-Claire